»SHIT HAPPENS. WHAT REALLY MATTERS IS HOW WE HANDLE IT.« SHITSHOW empowers you to shape a mentally healthy organization – and helps to get people excited about the idea.
… because it is becoming ever more important
Employees want to work where mental health is a priority and where they can speak openly about their condition.
… because it affects all of us
We all experience periods of mental stress. And yet they are taboo! Let us learn to deal with them constructively.
… because it saves stress and expenses
Health promotion is worthwhile, not only for mentally burdened persons. No shit: studies prove a return of investment of up to 10:1.
There is no health without mental health
Mental health is crucial for… everything! People who feel mentally stressed are more likely to have health problems and are less motivated and creative. Only when we feel good are we able to do good work. Makes sense, doesn't it?
Many organisations are afraid to start talking about mental health for fear of causing problems. We totally get that! And yet it is clear everywhere: the problems are already there. It is time to develop solutions.
OUR MENTAL HEALTH WORKBOOK
How we support you
Mental health is a question of individual stress management. But it is also a question of team cohesion, organizational culture, work tasks, leadership and so on… this is why we address different levels to promote mental health and get people excited about the topic.

Individuals
Crisis consulting
Stress Management
Resilience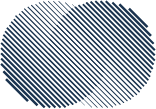 Team
Communication
Conflict
Cohesion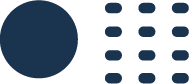 Leaders
Raising awareness
Conducting a conversation
Healthy Leadership

Organisations
Values & Culture
Transformation
Events
I would like to express my gratitude for your engagement in the Axel Springer Mental Health Awareness Week 2020. Your contribution was very valuable and the feedback from the participants proofs that.
Breaking ground on mental health with us












SHITSHOW is not afraid of shitty feelings 🌚 cultivates teamlove and common care 🌚 takes time for hard work 🌚 takes time for hard breaks 🌚 has crazy high standards 🌚 trusts their instinct 🌚 brings love to organisations 🌚 always takes work seriously 🌚 doesn't take themselves too seriously 🌚 loves naps (big time!) 🌚 sets a good example 🌚 gives smart impulses 🌚 or turns everything upside down
OUR PARTNERS

We are Johanna Dreyer, Luisa Weyrich and Nele Groeger, founders and consultants of SHITSHOW – Agency for Mental Health. We founded SHITSHOW because we know what it means to balance mental illness at work. And because we want to support organisations in strengthening mental health. Together with a network of psychologists, trainers, coaches and HR experts, we enable you to reduce stress, learn to work in a mentally healthy way and get people excited about the topic. Let's talk!