The Female Company
Empowering 'Empowering Womanhood'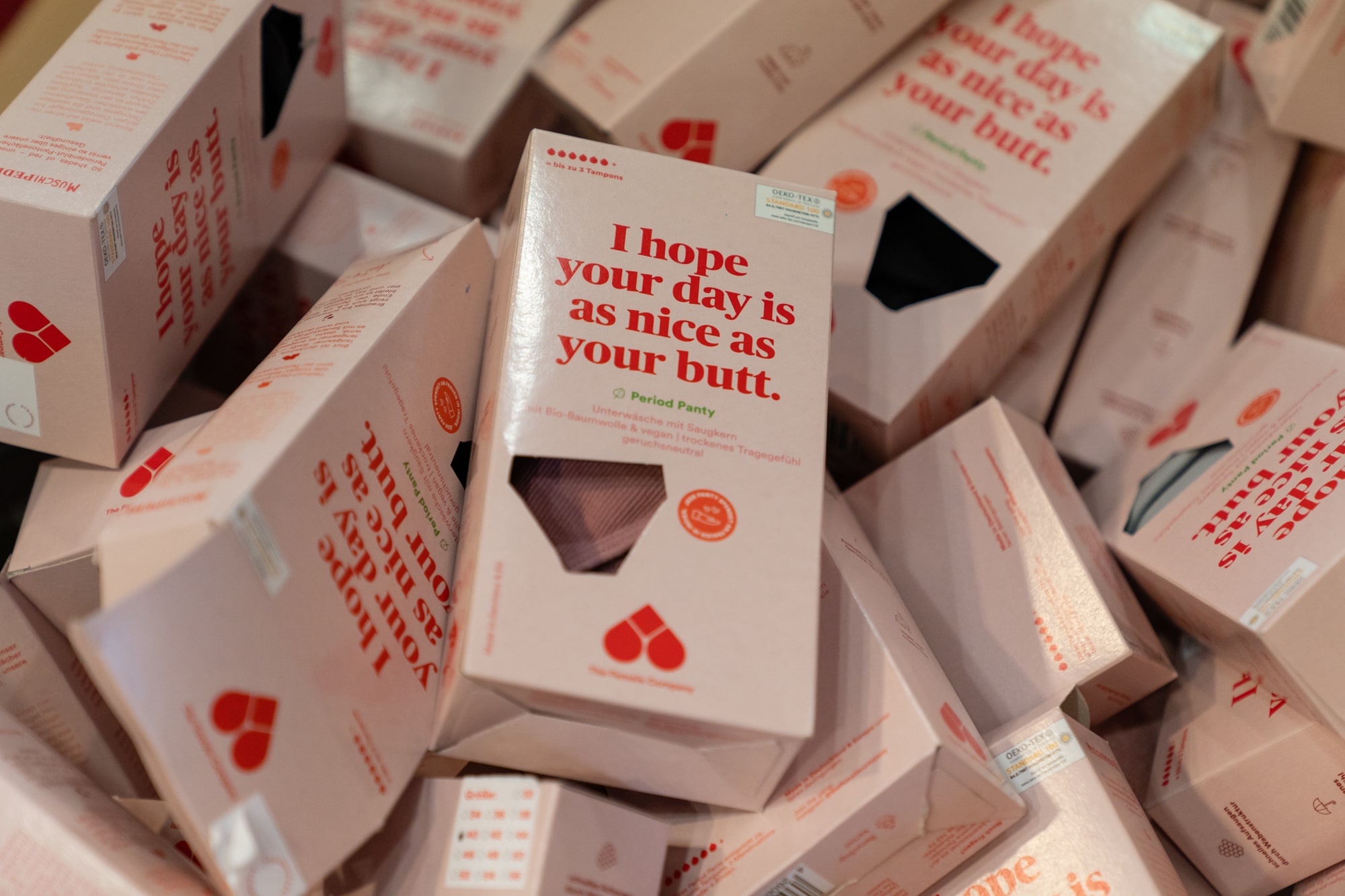 How do you burn for something without burning out?
Burnout Prevention
Team Resilience
Co-Creation
Since their founding in 2018, The Female Company has been on an exciting – and enormously successful – journey, whose stops so far have included: multiple successful funding rounds, building a 20-person team, much-discussed activist marketing campaigns, and a growing fanbase in Germany and beyond. The strategic guiding star of the start-up has always been the clear mission 'Empowering Womanhood' and the goal to finally (!) put an end to the taboo of menstruation. Behind the strong purpose of TFC is a team that works at least as passionately on its implementation, has been able to achieve all the goals set so far with flying colors and tackles challenges with courage and maker spirit. In May 2022, however, the monthly ENPS surveys show that passion for the cause, enjoyment of the work and a sense of stress can certainly go hand in hand. Increased staffing plus pandemic-related remote work and the general feeling of crisis-related exhaustion mean that the team is longing for relief.
Building awareness for the building blocks of stress
Burnout Prevention
Team Resilience
Co-Creation
At The Female Company, mental health offerings have been implemented in a piecemeal fashion to date, and mental stress has not been directly addressed. We were commissioned to dig deeper – and to support the team in developing a comprehensive understanding of mental health in their own organization. The jointly planned, four-part learning journey focuses on awareness and prevention at the individual and team level: the starting point is a kick-off workshop, during which we establish a fundamental understanding of mental health and its interconnection with work-related factors. Based on four central fields of action for strengthening mental health at team and organizational level, participants develop strategies and impulses to promote open exchange and reduce mental stress. Building on the shared understanding of the problem created in this way, we focus on concrete stress reduction strategies in the three subsequent training sessions in order to strengthen the individual health competencies of the team members.
❣️
Create awareness
With our team-level kick-off workshop, we opened up the topic and enabled a shared understanding of (Workplace) Mental Health.

⛈️
Identify stressors
What exactly is stressing me out? We supported participants in identifying and reducing individual and team-related stressors.
😶‍🌫️
Get to know stress amplifiers
Stressors are one thing – your own stress amplifiers, such as harmful beliefs, are another. We showed the participants how they can get to the bottom of them.
🏃🏾‍♂️
Reduce stress response
Closing It very hands-on: We explained what a stress cycle is, why it is so important to close it regularly – and how exactly this can also be achieved in a team.
Prevention, but make it tailor-made
Burnout Prevention
Team Resilience
Co-Creation
In order to reduce the perception of stress and overload, we need skills on an individual level – but also a corresponding team culture. During our joint learning journey, we were able to strengthen our understanding of team- and culture-specific drivers of stress. In doing so, we were able to build on the already open and trusting atmosphere in the team and reduce topic-specific fears. In addition to the individual health competencies of the team members, it was important for us to raise awareness of options for action at team and organizational level and to motivate them to further think about and develop existing internal resources in terms of stress reduction. Passion for the cause and mental health need not be mutually exclusive: with this key takeaway, nothing stands in the way of 'Empowering Womanhood' in the future.
"The team was able to recharge noticeably and has started new challenges stronger. We now recognize earlier when a colleague reaches mental limits and can take better care of each other. SHITSHOW was able to make us more aware of the relevance of the topic and convey ways to better mental health. Any company that operates on the cutting edge like we do deserves the boost from SHITSHOW."
EVA LORENZ
Sr. People & Culture Manager